Linlan Technology Co.,Ltd. a member of Linlan Group, is a high-tech company specializing in R&D, production service and sale of PET Compress
or and compressor parts with strong teamwork composed by more than twenty reaerchers. We are located in Kunshan City, Jiangsu Province, taking an area about 60,000 square meters, striving to provide innovative and high quality products to our customers with support from famous universities, advanced production machines, excellent R&D employees and strict quality control system.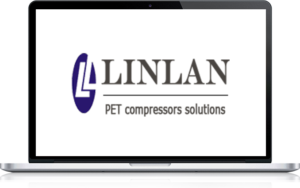 Passion, Honest and Improvement are our value which requires us to keep innovation and supply best service  to our partners. Over the past years, Linlan has built a global sales network, and established  longterm strategic partnership with clients all over the world. These companies appreciate the advatages of partnering  with us. We constantly seek new opportunities to partner with organizations that are looking to expand new market. Welcometo contact us. 
Partnership Practice: the values and principals
*Creating long term relationships 
*Giving value and quality service 
*Achieving mutual benefits 
*Giving and receiving trust and loyalty 
*Delegating authority, not simply delegating responsibility